Discounted Online Tickets

Find discounted tickets from the top attractions in America.
We've partnered with SoCaliAfterDark.com and aRestravel to find the best deals for those of you who travel often with your Navy Sailors .
We love our sailors and always miss them when they have to go away do and do their duty.

When they come back, why not go on a adventure with them and travel to a theme park?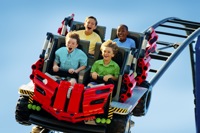 LEGOLAND® Florida, is a 150-acre family theme park located in Winter Haven, 45 minutes from Orlando and Tampa. The Park offers interactive attractions, family rides, shows, restaurants, shopping and beautiful landscape specifically geared for families with children ages 2 to12.

LEGOLAND® Florida offers a unique mix of more than 50 rides, shows and attractions, including spectacular LEGO® models and other interactive elements for the whole family to enjoy together.
Special Offer:

Busch Gardens is home to more than 50 rides and attractions. With more than 100 acres of fun-filled world exploration, Busch Gardens includes a variety of culinary experiences, world class shopping and live shows. See more pictures of Busch Gardens Williamsburg here.

Save $5 when you buy from this link. Gate price is $70 for adults. Socaliafterdark.com sells them for $65.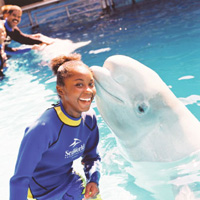 For a better price than buying them individual, you can save time and save money by buying these tickets online.
SeaWorld takes you on a one-of-a-kind journey to the wonders that exist beyond the ocean's door. A place where up-close encounters connect you to the energy, excitement, and mystery of the sea and sea life. A world of fascinating days, captivating nights, and exhilarating adventure. Once you've been here, you'll never look at the sea and its incredible inhabitants the same way again.
Treat your lover to get Getaway!
With so many places to visit in the United States. Take your lover to a getaway for their birthday or just because you love them!
There are some special deals going on for the following locations:
Click here to see all of the top destinations!